POETRY
ART IN USE OF WORDS, ALCHEMIZE THE COMMON PLACE BY ELEVATED DESCRIPTION.
ELOQUENCE OF EXPRESSION. BEAUTIFY LANGUAGE IN THOUGHTFUL MODE.
TO COMPILE, BUILD, ADD TO STRING OF THOUGHT FORMS, TRADITIONALLY A RYTHMICAL COMPOSITION, THOUGH RHYME ALONE IS NOT POETRY.
DELIBERATE ARRANGEMENT OF WORDS WRITTEN OR SPOKEN TO CONVEY TO COMMUNICATE, TO SUMMARIZE UNIVERSAL TO SIMPLISITIC.
INTUITIVE INSIGHTFUL EXPRESSION OF CONCEPTS, IDEAS, EXPERIENCES AND EMOTIONS IN A STYLE BEYOND ORDINARY/COMMONPLACE SPEACH OR PROSE AND SUBSTANIALLY MORE POWERFUL.
CONCENTRATED DELIVERY IN CREATIVE IMAGINATIVE IMPACTING FLOWING CAPTIVATING THOUGHT PROVOKING WORD PICTURES – BRING FORTH THE BEAUTY, SHAKE THE SENSES, ENLIGHTEN, STIR FEELINGS, MOVE AND SHAKE – STIMULATE STIR SETTLE AND PROVOKE.
A POEM MAY BE EXPRESSED IN VERSE, IN METER IN SPECIFIC RHYMIC PATTERN, IN ELEVATED PROSE, IN IAMBIC METER, MEASURED ARRANGEMENT OF TWO SYLABLES (FIRST UNACCENTED, OTHER ACCENTED) – TYPICALLY FOUR OR MORE INTERCONNECTED LINES – LANGUAGE IN QUATRAIN – STANZA OF FOUR LINES WITH ALTERNATE RHYMES.
TECHNICALLY PENTAMETER AND DATYLIS ARE NOT MANDATORY
PENTAMATER, DACTYLIC VERSE COMPOSED IN TWO HALVES, USED ALTERNATIVELY WITH HEXAMETERS TO FORM ELEGIAC VERSE
DACTYLIC VERSE COMPOSED IN THREE SYLABLES.
---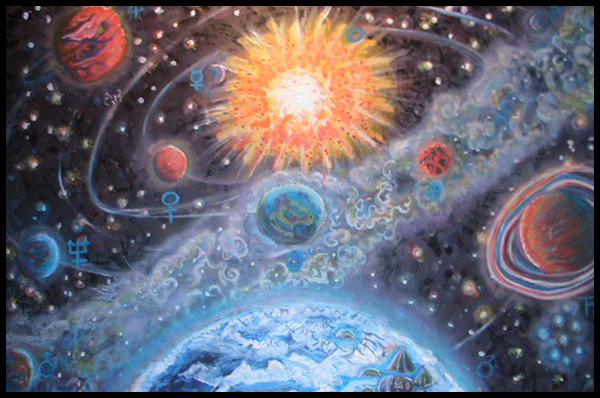 SUNSET
Soft light emerging from the East,
Past the day, under Nature's Ray;
Mystical, magic light from the West,
Tells the time for Mankind to rest.
Day turns, spinning beneath our feet,
Sunsets' multi-colours, spellbound we greet;
Sunrise announced the Dawn,
No surprise, new life was Born.
A Solar System's setting sun,
Watched over all as each day done,
Awoke upon a distant shore,
Long afore Earthman stood to Explore.
Sunset upon Maldek, Mars and Moon,
Fifteen Billion years before Eden's garden bloom,
Earth's molten fiery surface cooled.
Falling ash absorbed Moisture's kiss,
Upon hostile Lava's bed peaks the green,
Sprouting within the mist;
From this green came all today's Earth has seen.
When Mars was the Planet Blue,
Yes, You the Ancestor resided too;
Forced to flee to a watery Moon,
Settled upon Earth and none too soon.
Mankind from Maldek and long afore,
Fled the blast, another past, failed the test,
Nuclear horizon threatens all as before;
Surely time to let the Atoms rest.
On Mars, Moon, now Earth again,
Mankind no stranger to self created Pain.
Hidden history of a species and Pan now know,
Truth at last for all to grow;
If mankind fails another test,
Past reveals what's coming next.
Sun brings forth life, endings and rebirth,
Is the way on Planet Earth;
Universal Principle in you and I,
Together we confront tomorrow's Sky,
Forget confusion and delusion, no longer wonder Why.
Remove error, Eden's garden do not reject.
Sunrise, fleeting skies, Sunset,
Golden light of Wisdom to reflect,
Live life in Peace and Self Respect,
Prepare for the final moment this Sun will set,
For each is to be met,
Beyond the day of Last Sunset,
Life is, Life will continue,
Past the shedding of human Tissue,
Fact is fact is not an issue,
At the Setting of the Solar Sun,
Life continues as it begun.
Earth is unique, a Sacred Place,
Gentle caress the Cradle of this Ancient Race.
Selah!
Sri Sunkara
---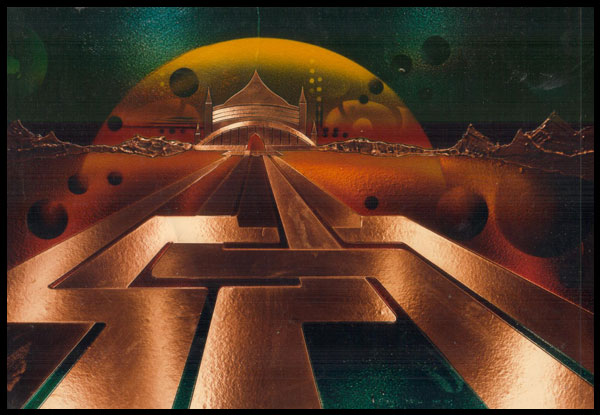 "NIGHT SKY"
A night sky, beckons all to wonder how and why?
Suppose you lived upon a distant Star,
Viewed warring Earth from afar,
Would you want mankind to know, you are,
Or want man to know, where you are,
Safe, comfort and clean, upon your Star?
Suppose you had a different face,
Occupied another place, in Space,
Were a remnant of an earlier Race;
Were you to revisit Earth, you would leave without a trace.
Principle! Principle in Universal Karma Law,
All Beings come before; A point to underscore;
Humans on discovering another Race,
Plunder, pillage, rape, desecrate and self disgrace.
Then without a tear, occupy under fear,
Threaten at the end of a spear,
Lesser civilized, spoon fed, with religion's lies,
Forced to bow, to nod, to a conquerors non existent God.
To the Star Races humankind is Extraterrestrial,
Alien to the Higher consciousness, not Ancestral,
Remainders from earlier visits most Evidential,
Space Races are from levels Inter-dimensional,
Physical, not Celestial.
Spirit! Spirit is! Spirit is Multidimensional.
Spirit does proclaim, God is but a conceptual name;
Time for man to elevate Wisdom's Reality to a Higher plane,
Above the Anthropomorphic Gods man does claim,
Spiritual Reality an unknown Cosmic Domain,
Beyond man's understanding in language plain.
Infinite Spiritual Beingness beyond immense.
Universal Truth in Rhyme condense,
Straight talk, Common sense!
Sri Sunkara Sankacharya
---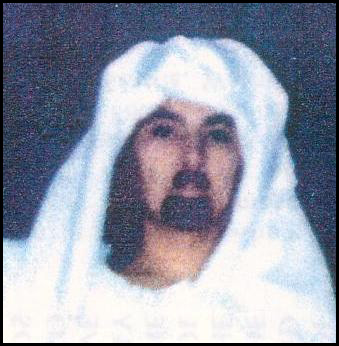 "SPIRIT SPEAKS"
SPIRITUAL REALITY
Understanding Spiritual Reality,
Requires a new mentality,
A cosmic shift,
Fresh thinking, to stop the drift,
Humanity is poised upon Karma's cliff.
Now proven Prophecy in Revelation,
Applies to every Nation;
Scripture's Revelation Two verse Seventeen,
Released revealing Light, Truth now can be seen,
All awake wondering from a Dream.
Revelation speaks of a day of Reawakening,
None can deny the ground's a shaking.
Spirit says unto man's Kirk,
A place where devils, demons and red capped Deceivers lurk,
Be released be gone, free to leave the Earth,
In Education's Truth is mankind's Rebirth.
Spiritual Reality is!
Reality is, Duality is, be no loss of Self in process Death,
Life is before and beyond Mortal breath,
All of Humanity does awake,
Past death, as from sleep in another State.
No matter Ego's Denial, No matter life's Trial,
Regardless of Creed,
Consequences await Self, responsible Creator of every Deed,
All actions are answerable before
Impartial, Perfect Universal Nature's Law!
Fact is fact! There is not an issue,
Individual consciousness does for a time continue,
Beyond the shedding of human tissue.
Religion and State,
Provide choices which swell Greed's oily plate,
Nonsense great Grandparent was an Ape,
Ancestor forefather Man, from ape Physically did not ascend.
Nor man from Angel did descend,
Nor is life's purpose simply to end.
Mankind's hidden Ancient Past, revealed at last!
Far before the recent Martian's Mast,
Forgotten Spirit Races into Form did Pass,
Prior Earth Man's stolen, buried History,
Truth does not suit the Kirk you see!
A Basic Existence Truth lost to Earth's Races deliberately!
By those who would control Destiny and Liberty,
Truth a Saviour can set you Free.
Science hides in Mystery?
Funded by the System's sophistry,
So fearful to retain the Status Quo,
Government denies Light in Knowledge for all to Grow.
Government and Religion promote, glorify War,
The Debt ridden Economy's bleeding Sore.
Religions created gods and messiahs,
Deliberate errors created the Terrors,
Spirit Truth disrobes emperors and liars,
Aware authority used the Real Fact of past Death survival,
To empower Error's teachings in Scroll and Bible.
Common Sense does separate,
Fact from medieval fiction proved second rate,
Full of negative bias, burning hate.
Time to relocate religion and separate the State,
Until then, be no Freedom for the Race of Men.
Be no anthropomorphic god to ask a Favour,
Be no Devil, hence need no Saviour,
No Saviour to forgive behaviour,
Sole Soul Saviour is Right Behaviour!
In every beating human heart,
Spirit Spore seed planted knowledge from the start,
Blood remembers every part,
Of Right from Wrong, of what is Taboo,
All is known is not the Issue.
Fact insurmountable,
Inner Nature holds all and each accountable.
Love is not all you Need,
Love plus intelligence and will to plant the seed,
In Spiritual Reality, Spirit You does know,
Each tested in the flesh, harvest as do sow.
Freedom from religion,
Assign it to oblivion.
File away religion's bible,
Spirit proclaims your survival,
Understand Duality,
Live Life aware in Spiritual Reality.
Evolving Soul experiences all races, all faces,
Spirit returns, forgotten gender and traces.
Awake to Sanity,
Go forward to help humanity.
Learn of multi layers of Spiritual Dimension,
Felt, known, yet to the Dense physical, an unseen extension.
For when your time to go,
This Truth you will surely know.
A Spiritual Being, incarnate evolving,
In form, on a speck, a pixel revolving,
In motion dissolving.
Delete money as the goal,
Focus on Duality,
Not passing Physicality,
Lasting Spirituality,
Remember what you are,
A Spiritual Being from Afar!
Answerable to your Soul,
A particle of the Whole.
Curiosity may have killed the Cat,
However knowledge brought it back.
Spiritual Truth, available and Self evident,
Together we make Life a Living Testament.
Spiritual Reality is the Logical Alternative,
Nature's multifaceted Ultimate superlative.
Factual wonder,
Past human blunder.
Selah!
Sri Sunkara
Notes:
"Superlative" is the highest degree, ultimate expression.
"Kirk" is a Church or Temple where a man made god is worshipped.
"Anthropomorphic" is the history of man who creates a god in his own image gives the god of all, human characteristics, then worships Self.
Manmade gods belittle the enormity of the unknown, Desecrate Spiritual Truth. Spiritual Reality is Duality of Spiritual Existence or Beingness.
Sri is a Spiritual Teacher, Sankacharya is a family linage of Spiritual Philosophers, Sunkara is a Spirit's name.
IF YOU BE OF THE JUDAIC, CHRISTIAN OR MUSLIM TRIBES REFER TO REV 2. vs 17.
IF YOU BE FREE FROM RELIGION REFER TO YOUR ANCESTORS.
Click the Button to Play / Pause the Audio.
Didgeridoo by 'Majjic' of Tasmania
Viola - 'God Chant' by Maxine of Hawaii